Construction on schedule – see time-lapse video
December 15, 2021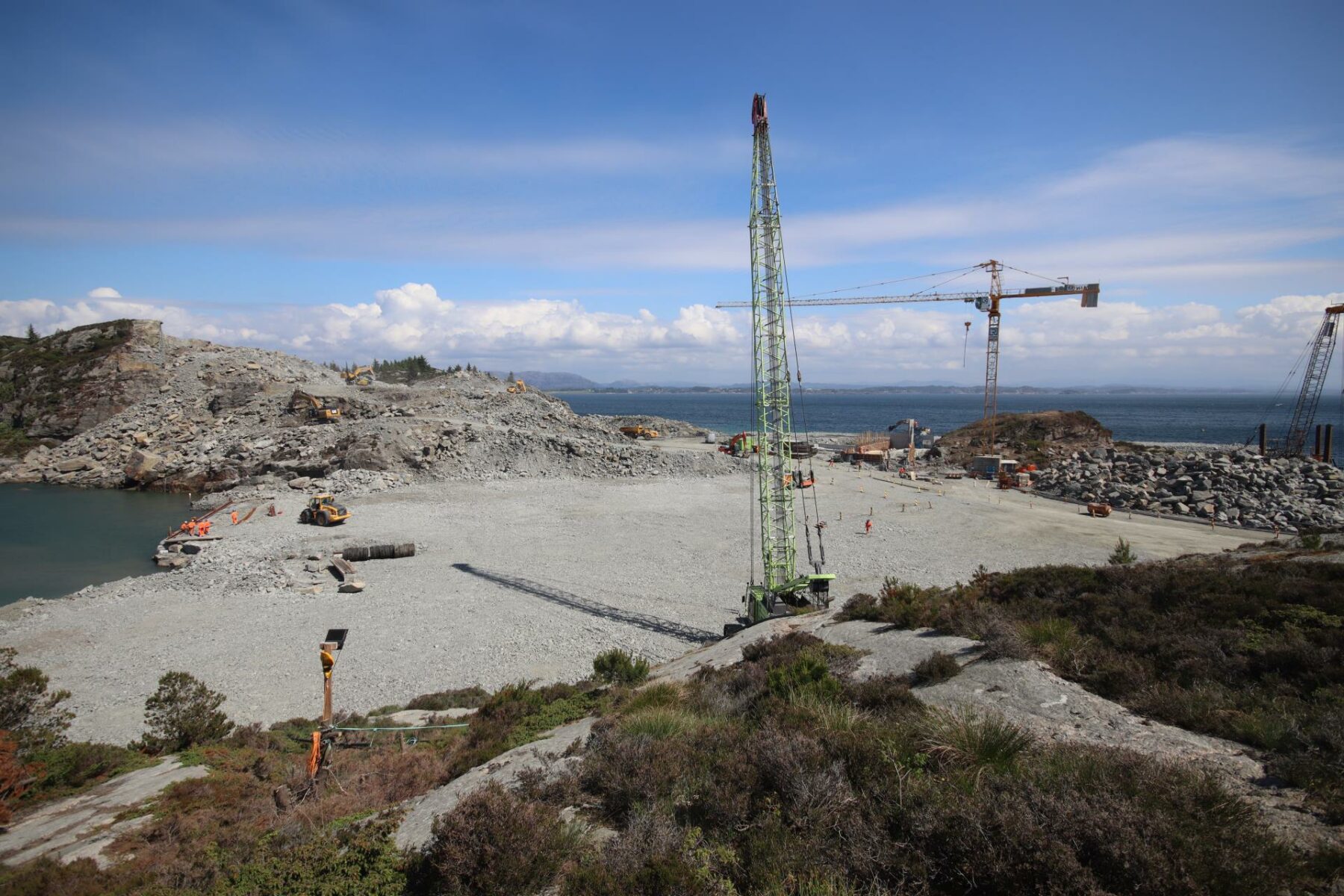 Construction of the Northern Lights CO2 transport and storage infrastructure has progressed well in 2021.
At the Øygarden receiving terminal most of the civil works for site preparation have been completed, the construction of the import jetty is well under way and the project office and visitor center is planned to be completed Q3 2022. Fabrication and installation of the onshore plant will start in Q1 2022.
The first offshore CO2 injection well was drilled already in 2020, and a second well is planned drilled in 2022. Fabrication of the umbilical has been completed, fabrication of the power and fiber optic control cable is ongoing. Engineering of pipelay and fabrication of pipeline is ongoing.
In October Northern Lights awarded contracts for building of two dedicated CO2 carriers. These will be delivered first half 2024.
Northern Lights is on schedule to start operations in 2024 as planned, enabling a safe and reliable CO2 transport and storage service to industrial emitters from across Europe.