Join us at the Northern Lights Summit 2022
May 3, 2022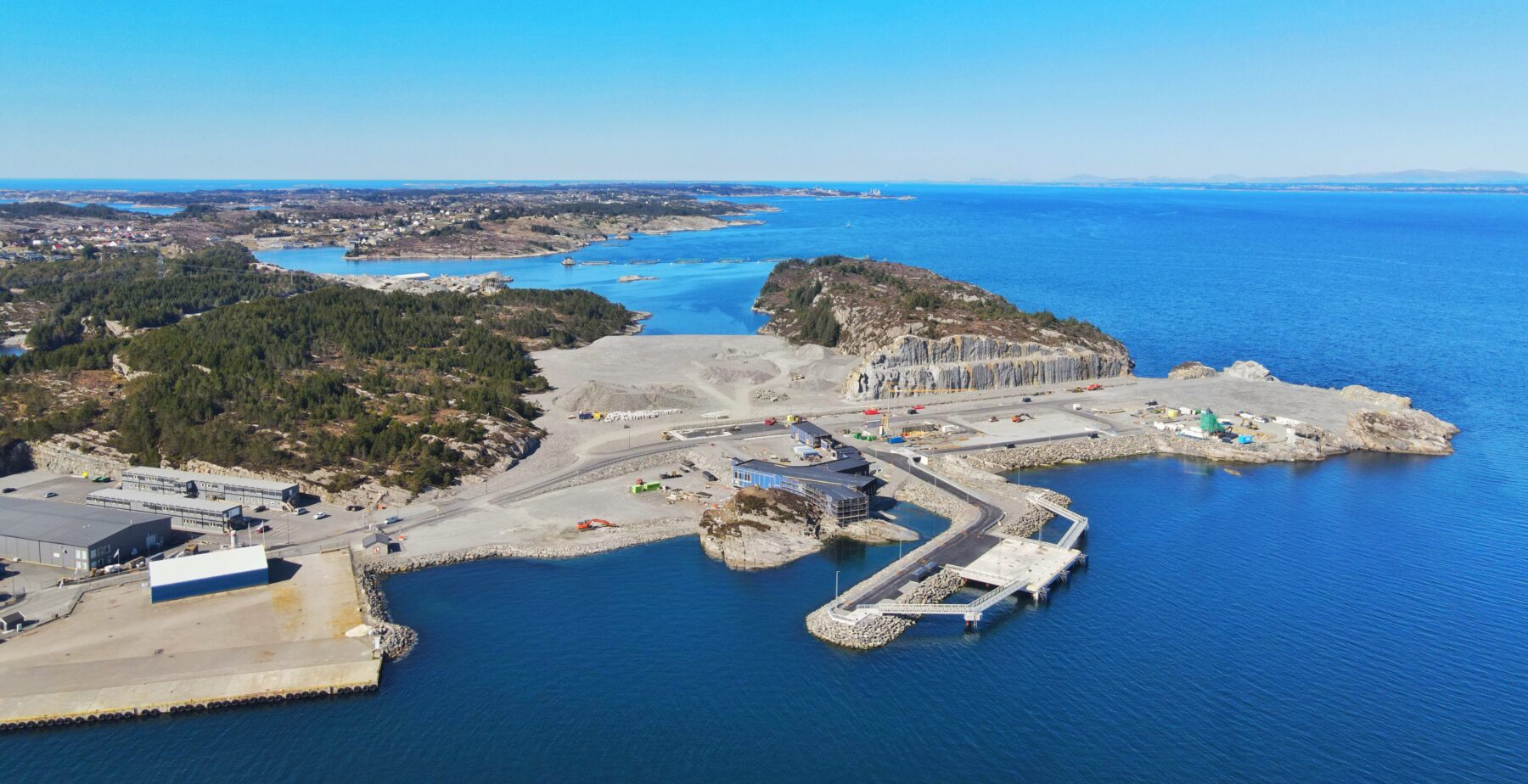 Photo: Construction of the Northern Lights' facilities in Øygarden. By Richard Leslie Valen Wilson, 22 April 2022.
The Northern Lights Annual Summit, taking place on 23 June, will be broadcast live to a large global audience. We have received huge interest from invited participants, so have decided this year to open the broadcast for everyone to join.
The Northern Lights summit has since 2018 contributed to the exchange of knowledge and experience on carbon capture, removals and storage among decision-makers in government and industry.
This year the summit will place a special focus on the European and global lessons being drawn from Northern Lights as the project is implemented. We will focus on the role of CCS clusters in building critical infrastructure for a net zero future, the shape of the emerging CCS ecosystem and progress on integrating CCS and carbon removals into voluntary and compliance carbon markets.
The Summit will start at 9:30 CET and end at 12:30.
The following topics are on the agenda:
Update on Northern Lights development: Progress, customer demand and increasing storage capacity.
Impact of Northern Lights' progress on the development of CCS and carbon removal value chains in Norway, across Europe and globally.
Role of Northern Lights and European CCS hubs in building critical infrastructure for a net zero Europe
What does the emerging decarbonization ecosystem look like and where does CCS fit in?
How is digitalisation helping companies to shape the CCUS value chain?
Northern Lights is the first ever cross-border, open-source CO2 transport and storage infrastructure company, developing the transport and storage component of Longship, the Norwegian Government's full-scale carbon capture and storage project. We are on track to start operations in mid-2024.