Northern Lights announces growth ambitions
September 8, 2021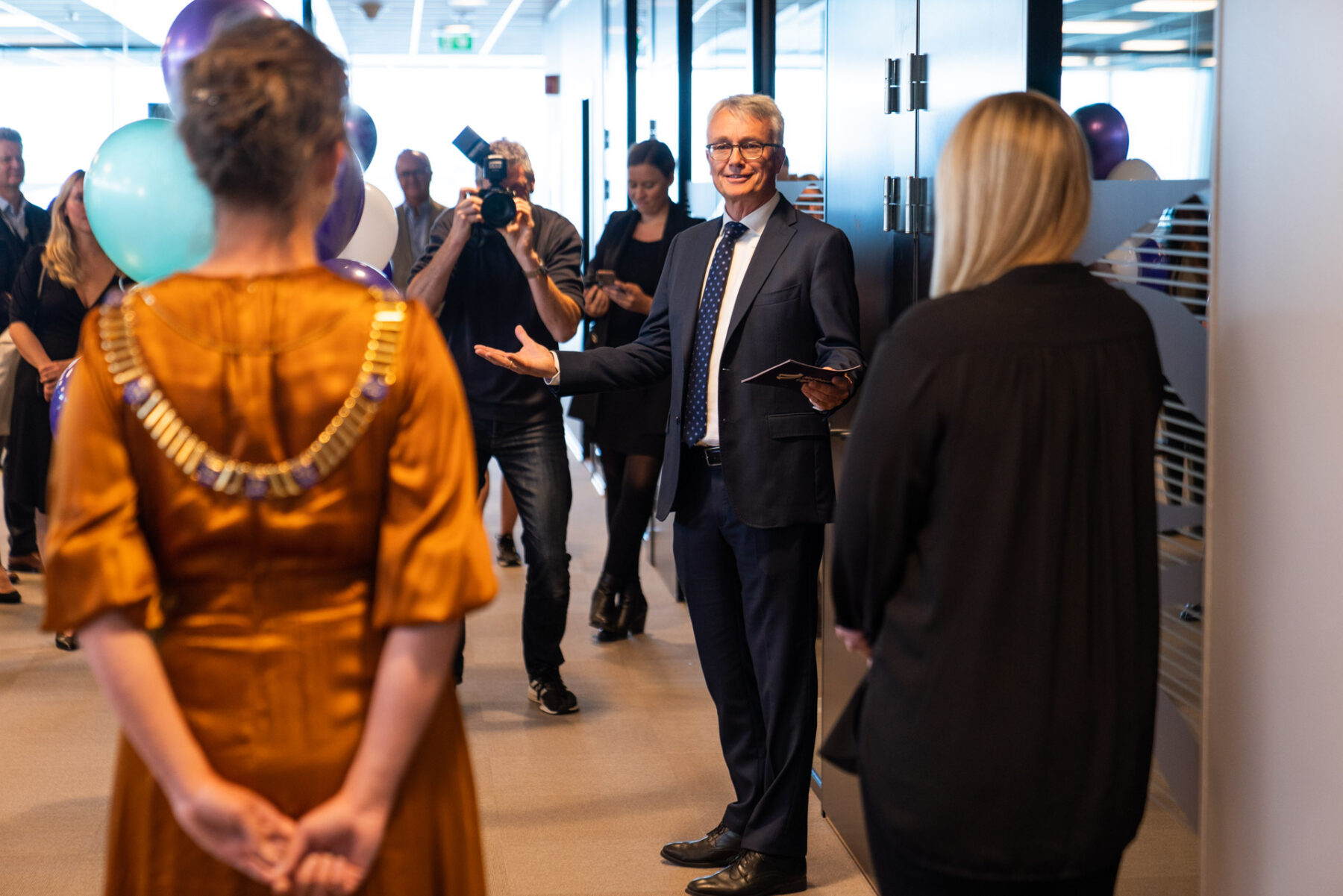 At the opening of its new office in Stavanger, Northern Lights announced its ambition to increase its CO2 storage capacity.
Northern Lights opened its first official office at Byfjordparken in Stavanger, an important milestone for the joint venture between Equinor, Shell and TotalEnergies. The collaboration between three of the world's largest energy companies to build the world's leading carbon storage infrastructure is an important part of the Norwegian Government's Longship project.
Due to increased interest from industrial customers across Europe, the Northern Lights JV has decided to raise its ambition from the current 5 million tonnes a year as demand grows across Europe.
– Interest in carbon capture and demand for storage capacity is growing fast as companies and countries start to implement net zero strategies. Northern Lights is adjusting its ambition to match market demand in Norway and Europe. We are positioning ourselves to receive CO2 from several different sectors that are looking to Norway for storage capacity. The opportunity is huge, since it is almost impossible to achieve the world's climate goals without this technology, says Børre Jacobsen, Managing Director of Northern Lights.
Carbon capture and storage (CCS) is crucial to reach Paris climate goals and help the transition towards sustainable industrial production. With unique geological conditions and expertise from the oil and gas sector, Norway is a pioneer in CCS and is now establishing the world's first full-scale value chain for capture, transport and storage of CO2.
Northern Lights is well underway with the construction of the infrastructure and facilities. Specially designed ships will transport CO2 from emission sources in Norway and Europe, an onshore receiving terminal is now being built in Øygarden municipality and will be connected to pipelines and wells that enable storage 2600 metres below the seabed in the North Sea.
Northern Lights will, with support from the Norwegian authorities, establish infrastructure for storage of 1.5 million tonnes of CO2 per year in the Johansen formation south of the Troll field. With increased interest from industrial sectors in Europe, the ambitions will be raised as demand grows.
An important goal of the Norwegian Government's commitment to Longship is to demonstrate that CCS is sustainable. The Norwegian project is intended to trigger CCS investments in Europe and the significant increase in the ambitions of Northern Lights testifies that the European market is moving in a positive direction.
Present at the office opening were Tina Bru, Minister of Petroleum and Energy, Kari Nessa Nordtun, Mayor of Stavanger, Grete Tveit, Northern Lights' Chairperson and Børre Jacobsen, Managing Director of Northern Lights. The ceremony was followed by a debate on the future of Norway's energy business, with CCS playing a central role.
– Today we are not just opening an office. We are also gathering leading expertise in CO2 capture, transport and storage in one place, in the energy capital Stavanger. From here, Northern Lights will continue to work to achieve the high ambitions they have set. Not least to continue to steer Longship in Norway and abroad, as the largest climate project in Norwegian industry ever, says Minister of Petroleum and Energy Tina Bru.